Following I have included what information that I have to this point about some of the people in our trees. I'll include sources for the information wherever possible.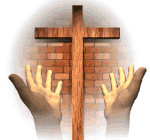 Enter subhead content here
Samuel Lane Sr. Born abt. 1803
1850 JEFFERSON CO. TN PAGE 169-681 LIST LANE, SAMUEL 47 TN,JANE 19 TN ELIZABETH A. 17, JAMES H. 15,SAMUEL 13, PENINA 11, LUKE H. 9, FULTON (TARLTON) 3,- -1860 CENSUS KERR CO. TEXAS PAGE 074, CAMP VERDE P. O., FARM/HOUSEHOLD 133-115 LIST..LANE, SAM, SR. 57, M FARMER 500-400 TN. SAM, JR. 24, M TN., ELIZABETH 27 F TN., TELTON (TARLTON) 12 M TN., JAMES H. 25 M FARMER TN., (JAMES W. 23 M TN. FARMER "SEE 1850 CENSUS HOUSEHOLD OF JOHN LANE).,...1870 KERR CO. TEXAS CENSUS PAGE 144, ZANZFOURG PRECINCT 2, FARM/HH 26-26 LIST.. LANE, JAMES H. 35 M W FARM ER 1,500-750 TN., SAMUEL 33 M W FARMER TN., MANDY M.(SMITH) 17 FW HOUSE KEEPER , TEXAS., JAMES C., (LESS THAN 1 YEAR OLD). MW TX., TARLTON 22 MW FARMER TN.," STEEL, ELICE 23 MW STOCK RAISER TN. MATILDE (LANE) 26 FW HOUSE KEEPER(WF)., SK INNER, MARY 8 FW TX., SKINNER, M. SAMUEL6, ME TX. .. THE ABOVE SAMUEL LANE 33 AND AMANDA M. (MANDY) SMITH ARE MY G. G. GRAND PARENTS, JAMES C. LANE IS MY G. GRANDFATHER
Henry Lane Born 1807

First son of John Lane. Born in 1807 in Trumbull County, Ohio. Grew
into manhood under frontier wilderness conditions. His father, John, was
an original settler on a 100 acre virgin forested tract. Over a 25-40 year
period, the land was cleared and a prosperous farm was created with a large
two story brick house, barns and extensive outbuildings built. According
to information from the 1820 census, there were 8 slaves and 3 foreign born
(possibly indentured) persons included in addition to the family members.
Little is known of Henry's early life. We know that he had four
brothers and four sisters. The family was active and original members of
the Disciples Church (Christian denomination) but otherwise not greatly
involved in the surrounding community. Henry's education probably was 6-8
years in a one-room rural school. As an adult, he continued to live at the
family farm. It is assumed he was being prepared to succeed his father on
the farm, as eventually occurred. His father died in 1843, leaving the
farm to Henry. From this point, he became the family head and breadwinner.
In 1852, at age 45, he married Jane Daniels, a school teacher, who was
30 years of age. After his marriage, Henry and his wife lived at the
family farm, along with his mother and some of his younger siblings.
Beginning in 1853, Henry and wife, Jane, started their own family of five
children. In 1853, Henry as Administrator of his father's will appears to
have settled the interests of other family members and he and his wife
became owners of the farm. In 1857, Henry and Jane sold the original farm
and bought another smaller tract in Vienna Township, Mahoning County, Ohio.
They lived at this location along with his own children and his mother
until 1867.
In 1867, Henry and his wife decided to leave Ohio and go West. The
reason for this move is unknown. In this period, there was great interest
in the western lands. The Homestead Act of 1862, by Abraham Lincoln,
giving 160 acres of new land to settlers may have been the motivation.
Regardless of the reason, they liquidated their Ohio holdings and moved to
Dallas County in southwest Missouri.
In 1867, Missouri, while a State, was still rather sparsely settled
with new land abundant. Henry along with his family, his mother and
purportedly a freed slave couple probably reached Missouri by train with
horses and wagon on the last leg into the County. On arrival, Henry
Homesteaded a tract of land in Dallas County, Benton Township at the
Dallas/Polk County border. Henry appears to have prospered at his new
location. He built his home on the homesteaded tract. He purportedly was
active in acquiring several other tracts around his farm, accumulating
upward of 500 or more acres at one time. By the time of his death, he had
disposed of most of this property except for his home farm. He was one of
a small group in originating and building of the first Prairie Grove
Christian Church. He was an active member of the congregation during his
life. Upon his death in 1872, he was buried in the Prarie Grove Cemetery.
Jane Daniels Lane died in 1890 at Buhl, Idaho. She was returned to
Prairie Grove Cemetery for burial.
Henry and Jane's children were: Lillie, 1853; Artilissa (Lissie)
1856; John, 1858; Jennie, 1860 and Henry L. (Harry), 1862.

Henry Lane Tidbits


When Henry and family moved to Missouri in 1867, they brought with
them a young former slave couple. The former slaves were free, but elected
to remain with the Lanes. They were originaly possessions of the Daniels
family (Jane's parents).
At the time Dallas County had an unwritten law, that any negro found
within its borders after sundown would not live to see the sun rise. This
created a problem for the Lanes. The couple were considered and treated
almost as family. The Lane's house was in Dallas County, near the
Dallas/Polk County line. They owned property in Polk County as well as
Dallas County. Polk County had a more liberal policy toward negroes. As a
result, Henry and Jane built the negroes a small, but nice, house across
the County line from their own home. The negroes lived at this location
for several years. They worked for the Lanes and were under their
guardianship and care. As time passed, the couple had children. There
were no others of their race near this location. They finally decided,
with the Lanes blessings, to move to Lebanon. There was a sizeable negro
group at this location, with a church and school for their needs. The
former Lane negroes were happy at Lebanon. Over time, the Lanes lost
contact with this negro family
The information outlined was given by Opal Quick, a granddaughter
of Henry and Jane, at her Bolivar, Mo. home in October 1991. R.R. Lane

President Garfield Connection
Note: The following information was passed on in June, 1996
by Opal Mae Quick, grand daughter of Henry Lane.
Henry Lane and James A. Garfield lived in the Austintown area of
Trumbull County, Ohio. Both were members of the Christian Church.
Garfield was considerably younger than Henry, but they knew one another
from Garfield's early age onward. During Garfield's college days, he
supplemented his income by serving as guest minister to a number of
churches across northern Ohio. Henry's church at Austintown was
included. Henry recognized Garfield's abilities and a friendship evolved.
Both were ardent Republicans. As Garfield pursued his political career,
he often sought Henry's support and advice. They became very good friends.
In 1867, Henry and his family moved to Missouri. Henry was
interested in Garfield's rise in politics. The two men corresponded by
mail regularly. Garfield was elected President of the United States in
1880. Garfield was shot at Washington, D.C., by Charles Gueteau, in July,
1881. The family was greatly saddened by the loss of this long time friend
of Henry and Jane.

R.R. Lane Reflections 1 Nov. 1996

Graveyard Mystery

Henry and Janett (Jane) Lane are buried at the Prairie Grove
Cemetery in Dallas County, Missouri. Their graves are side by side. Each
individual has a separate headstone. Both stones have a pointing hand
design carved into the top of each stone. Henry's stone shows the hand
pointing up. Jane's stone points down. The difference has perplexed the
youngsters of following generations. The general conclusion reached, is
that Henry went up to heaven and Jane went down to hell. No one knows for
sure. The graves remain a mystery.

R.R. Lane 1 Nov 1996

Samuel Lane Jr. Born August 6, 1836
SERVED IN THE CONFEDERATE ARMY: ENLISTED DEC. 24, 1862 PRIVATE ENLISTED
AT C AMP DAVID : COMMANDING OFFICER CAPTAIN J. M. HUNTER : COMPANY "A"
MOUNTED TROOP PS, COL. J.E. McCORD COMMANDING REGIMENT SERVED 3 YEARS ON
THE MUSTER ROLL OF SAME COMPANY FOR APRIL, 1863, AND SEPTEMBER OF 1863
HONORABLE DISCHARGE. C census of 1850 Jefferson Co., Tennessee.PG 169-681
Census of 1860 Kerr Co., Tex as Pg. 074
Census of 1870 Kerr co., Texas Pg, 144
Also was a Texas Ranger
Penina Lane Born 1839
RE: 1850 CENSUS RECORD FOR JEFFERSON CO. TN. PAGE 169-681
Henry Lincoln (Harry) Lane Born 1863


The youngest son of Henry and Jane Lane. Born in Ohio in 1863. Moved to Dallas County, Missouri with his family in 1867. Grew up on the family farm at Prairie Grove in Benton Township. Attended the local public school. Education - eighth grade (probably). A member of the Prairie Grove Christian Church. Following his father's death in 1872, he continued to live and operate the family farm along with his mother. He adopted Harry as his name early in life and was known as such rather than his birth name for most of his adult life. Harry married Flora Means in 1884. He continued to live at and acquired title to the home farm through a Will from his father. The first
of 11 children was born to Flora in 1886. Little is known about Harry and his family between his marriage and his death. There are few records.
The following information was given R. Lane in 1992 by Harry's daughter, Opal Quick. Harry was a large jovial man. He was well liked and popular in the community. He loved to socialize. He played a Jews harp and was in constant demand as a 'Caller' at square dances. He was a great talker and story teller.
He was a wonderful father. His children adored him. The children's mother meted out discipline and punishment when needed. Their father was always sympathetic siding with the children and always helpful with their problems.
Father Harry was not a good business man. He worked hard and tried to provide for his family but seemed always beset by hard luck or setbacks.
The family had constant financial problems. Finally around 1910, they reached a financial crisis. The family decided to leave the farm and try something different. They considered Oklahoma, Kansas and other western locations. From somewhere, Harry received information that in Nova Scotia, Canada, there were boom times and also there were plentiful well paying jobs. Father was intrigued. They decided to go there. They sold off everything except the farm, settled their debts and took off for Nova
Scotia. They reached Galesburg, Illinois and ran out of money. They stopped there to re-coup their finances. Floyd and Howard (young adult sons) found work in brickyards and manufacturing plants. The father mainly
did odd jobs and day work. After 3-4 years, they had little beyond a living to show for their efforts. Then Harry was caught between two trains and was killed in 1914.
At that time, Grandfather Means came to the rescue. He helped financially and the family returned to Dallas County, Missouri and the home farm. The farm continued in mother Flora's ownership until her death in 1963. Grandpa Means was supportive of Flora until his death in 1934.
Harry and Flora had 11 children. Three died in infancy but three sons and five daughters survived to adulthood.
Infant deaths: Henry (1888), Ray (1892) and Ernest (1896)
Surviving children include: Jennie I.(1886), Floyd E.(1890), Howard M,(1894), Winifred L.(1898), Henrietta L.(1900), Faye E.(1902), Opal M.(1904) and Leryn H.(1909).



James Calvin Lane Born February 25, 1870
Census of 1870 Kerr Co., Texas
Less than 1 yr old
Father Samuel Lane age 33.
Mother Mandy M age 17